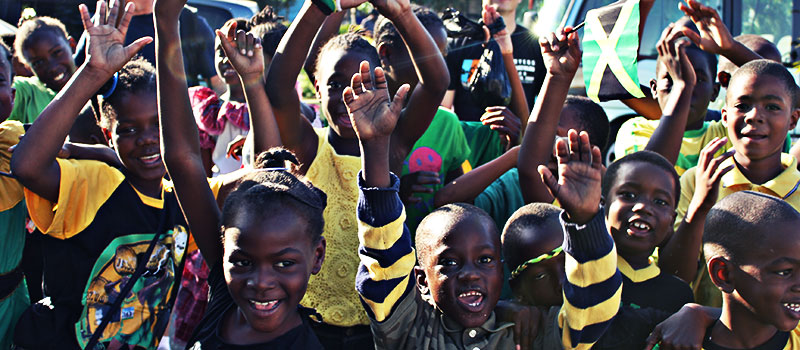 On June 28, 2012, opthamologist Dr. Jeffrey Zimm, traveled from Naples, FL to St. Pius X's optical clinic in Kingston Jamaica with three assistants and one optician.
Over 180 patients were seen including 20 to 30 first to fifth graders from the DuPont elementary school at St. Pius. Thirty-nine cataracts (22 patients) were found. Twenty-eight patients were found to have a diagnosis of glaucoma or be a glaucoma suspect. Three patients require oculoplastic procedures. Three patients will need corneal surgery, four patients need a retina consultation and one 5-year-old requires pediatric surgery for a crossed eye.
The rest of the patients had "routine" or relatively normal eye exams, and 89 will be given corrective eyeglasses.
The eye clinic at St. Pius with its two examination rooms operated very efficiently and is well-equipped.    Dr. Zimm has been a loyal volunteer to Jamaica Outreach Program's optical services and his contributions of time and talent each year are making a real difference in the lives of the poor.