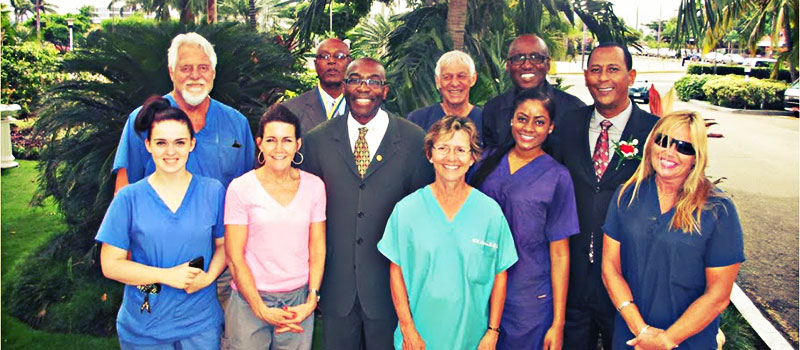 A Jamaica Outreach Program (JOP) team of 14 volunteers headed by Al and Ann Kerns left for Jamaica on May 23, 2012.  The team included Dr. Kerns, several nurses, other volunteers and a group of students from Ohio.
Dr. Al Kerns reports that Dr. Lee Martin is facilitating the operation at the clinic in fine fashion.  196 physical exams were conducted for children entering DuPont School this fall. The mission trip volunteers also conducted an assessment of medicines needed in the dispensary.
In addition to conducting the physicals, the team was present for the dedication of the multi-purpose building constructed with JOP funds.  Vice-principals and students from the Dupont School and a representative from the Ministry of Education participated in the program. The ministry representative noted the progress of the students at Dupont and acknowledged that the science classroom in the new building was an added plus to the school.  The St. Pius X Scouts were present and are grateful for the meeting and equipment storage space that is part of the building.   Dr. Kerns spoke as the JOP representative and Father Charles Brown conducted a blessing of the building.
Jamaica Outreach Program is proud of these volunteers and the work they accomplished on this mission trip.  The JOP Board extended its thanks to the volunteers, all of whom paid their own expenses for this trip, and who have improved the lives of the poor in Jamaica.